If you would like to be on our waiting list please send email with number we may reach you on. We will contact you shortly as time permits.

bigpoodlepaws@hotmail.com

 see if you can find the seven pups in one of our prior litters here


AmidAir Poodles prides in being a breeder of beautiful standard poodle puppies located centrally in Maryland with easy access from Delaware, Pennsylvania,Washington DC and Virginia

Momma Molly below is great granny to the new pups below. She so enjoyed stretching out on the sofa for a back rub.

 Olivia and Magnum puppies below

 born May 17, 2015

Olivia 

(Ch AmidAir Olivia Louise)

 X 

Magnum

(Ch Carte Blanche Private Eye

 CDX GN RE)

Olivia waiting for delivery

Olivia and THE NEW FAMILY (day 1)

 5 boys & 3 girls 

1 boy= cream/white

4 boys = dark

 (black, blue, or silver)

3 girls = dark 

(black, blue, or silver)

born 5-17-2015

 more photos added below as they grow

Olivia/Magnum pups on day 2

The pups at one week old. All growing fast and doing great !

Aunt Rose playing with 

Su Zanna's boys

Some of our prior AmidAir puppies with their new owners 

Dale and her new pup boy, Sydney

Carey, Joe, and new boy, Bode 




Liz, Bob, and new baby boy, Cisco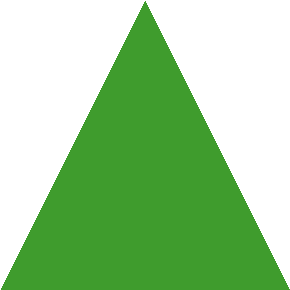 Leigh and her new girl, Lady

Sam, Lori, and their pup boy Loki

Su Zanna's Big Guy , now known as Elvis, with his new mommy

Sarah








This little silver boy has very high potential for performance. He does the tunnel and teeter on his own. These photos were not staged. It is quite fun just to sit and watch him at play. 

This boy is spoken for...

These 2 beautiful older boys shown here with co-owner

Olivia has puppies !! 

Born 5-17-15

Now accepting deposits. 

Remembering our Ryan

U-Ch/ Am / Can Ch Brookside Rhythm 'N Blues RN

these Ryan photos taken 5-16-2010 by our friend Rachel Toren

WE ARE UPDATING  PLEASE GIVE US A FEW DAYS TO GET NEW PHOTOS IN PLACE 

WE ARE TAKING CARE OF PUPPIES IN BETWEEN 

IT WON'T BE LONG...

THANK YOU !!!

still working on updating...slow process  

thank you for your patience !!!!!  puppies now 5 1/2 weeks old, taking lots of time :~)

feel free to contact us with phone # if interested in a puppy and you would like a call 

bigpoodlepaws@hotmail.com

Olivia at a show at 16 months